Roger Luri
Principal
Roger has developed and built over $30MM in new construction residential and mixed-use properties in the Chicago market.
His new book "Don't Buy Multifamily! BUILD IT" tells you how it's done and why it's one of the most rewarding ways for investors to build wealth, year after year.
"Growing up in Chicago, I was always fascinated by architecture.
After a career in commodities & securities at the Chicago Merc in the 1980s, I started out in real estate in 1987 putting together limited partnerships for historical tax credit rehabs in Chicago's Buena Park neighborhood.
The neighborhood and surrounding areas had a lot of great old and brick and stone apartment buildings that were built with large luxury apartments in the early 1900's.
In the late 80's and early 90's, these buildings were perfect candidates to be gut rehabbed to modern standards and and converted to condos.
Through the early 90's I focused on marketing condo conversion projects on Chicago's North Side and in 1994 I developed and built my first new construction 6 unit condo project in Buena Park.
In the late 90's and through the 2000's my companies focused on architectural design, development, construction and marketing of great condo projects and a large luxury single-family homes in Old Town, Buck Town, Lincoln Park and the Gold Coast as well as the Portico Townhome Project in the West Loop.
During this time from 2005-2010, I also served as a Director and Head of the Real Estate Committee on the board of Ravenswood Bank in Chicago's Lincoln Square.
Serving on the loan committee of a community bank specializing in construction lending during the development heydays of the early 2000's and credit crunch of 2008-2010 afforded a unique perspective and many lessons about risk and risk mitigation.
I've learned in the trenches, which deals are likely to run into troubles and which will stay strong if the market hits a rough patch.
With extensive experience in multifamily residential and mixed use development through several market cycles, I'm now focused on growing my private equity real estate firm.
We partner with accredited LP investors. Our focus is to develop and build a portfolio of prime residential and mixed use properties.
If you're interested in learning more about multifamily investing or have any questions about our passive investment opportunities, please reach out for a chat:"
Glenn A. Zagon
Principal / Architect
Glenn A. Zagon, AIA, has managed more than 100 million dollars of construction projects during the past several years as both architect and construction manager.  As a licensed architect, he brings a unique design perspective to the construction process. Glenn has been in the industry for over 30 years and worked on hundreds of residential projects, as well as corporate headquarters, laboratories, health care facilities and multi-unit condominium/apartment buildings.  His training in architecture and construction makes him uniquely qualified to oversee every aspect of the design and construction process.  As the owner of Crimson Design & Construction, he and his team of project managers, designers and contractors have the unique ability to control the complicated design and construction process.  Their experience working with consultants, financial institutions and governmental agencies enables the team to maximize the returns to the investors.
Glenn graduated from the University of Wisconsin-Madison and Illinois Institute of Technology.  He is a licensed architect and landscape architect in the state of Illinois and a member of the American Institute of Architects.  
In April 2004, the Chicago Association of Subcontractors and Affiliates recognized Mr. Zagon's abilities by awarding him the ASA's highest honor for a construction manager.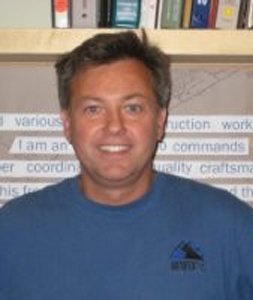 Dan Zolkowski
VP of Construction
Dan is a Master Carpenter, Builder and construction professional with over 25 years experience building multi-unit residential buildings, high-end single family homes, mixed use and light commercial projects.
His construction expertise, project management and general contracting skills give him a depth and range of experience to con sistently deliver beautiful, high-quality construction projects on time and on budget.
Dan's industry experience and personal character make him a reliable expert and a joy to work with!
Invest with
LD2 Development Inc.
Build Wealth as a Passive Investor in EXCITING Local Chicago Residential and Mixed Use DEVELOPMENT
Learn More!
(and see option to schedule a consultation call)