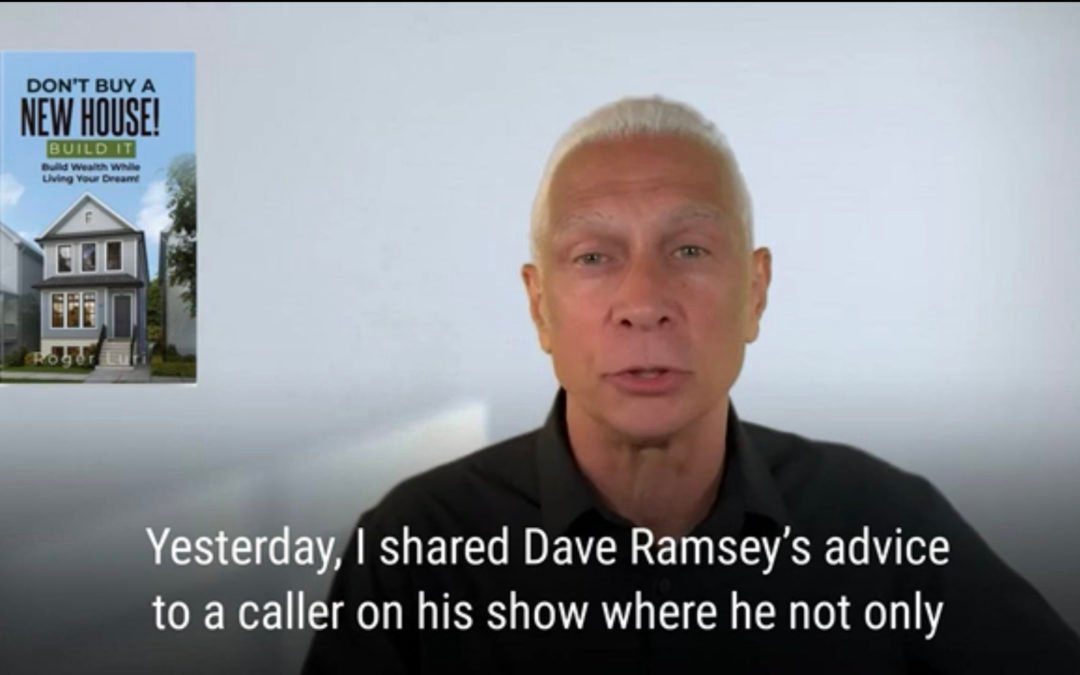 Yesterday, I shared Dave Ramsey's advice to a caller on his show where he not only advised the caller to go ahead and build their new home, but he said he's about to do the same!
My Book: "Don't Buy a New House! BUILD IT" shows you how you can too,
You can see some of the numbers in my prior video Here:
https://youtu.be/46Kgn48KMc4
But better yet read my book, there is a link below!
✅ Get Print Book on Amazon: Don't Buy a New House! BUILD IT
https://www.amazon.com/gp/product/B09PRTVBMH/
✅ Amazon Author Page:
https://www.amazon.com/author/rogerluri
✅ Download FREE eBook:
http://ld2development.com/custom-homes/
_________________________
✅ Let's connect:
YouTube:
https://bit.ly/LD2YouTube
Linkedin:
https://www.linkedin.com/company/ld2-development/
Facebook:
https://www.facebook.com/LD2Development/
Dave Ramsey: https://youtu.be/Vgbny3M6VOo